Are You Our Great Next Sales Associate?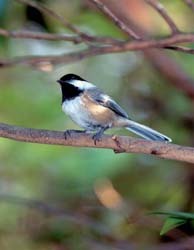 Sales Associate Job Description:

The part-time position of Sales Associate reports to the franchise owner or manager. The primary responsibility of a Sales Associate is to provide a high energy customer experience. This includes the following:
• Understands that the high energy customer experience is the #1 priority.
• Completes each OWL module as part of the High Energy Training in order to deliver the WBU high energy customer experience as the trusted local expert.
• Uses successful selling skills to satisfy the customer and complete the sale.
• Has read, understood and follows the Employee Handbook, including the WBU Ten Touch Points training.
• Follows the best practices of the Person in Charge of the Customer experience.
• Wears the logo name badge and logo apparel while working on the sales floor.
• Has read and understood the Product Information Handbook and has successfully completed the Certified Birdfeeding Specialist Program.
• Understands and communicates the store's merchandise and target products to the customer.
• Completes the changing of displays, signing and the restocking of merchandise as directed by management
• Demonstrates a positive, enthusiastic and professional demeanor.
• Attends store meetings as required.
• Completes any other duties as assigned.
• Adheres to all store policies and procedures regarding the ringing of all transactions, any administrative duties and scheduling.
• Completes accurate and legible paperwork.
• Maintains good housekeeping standards to help present a clean and well-presented store.
• Helps keep store and backroom clean & organized.