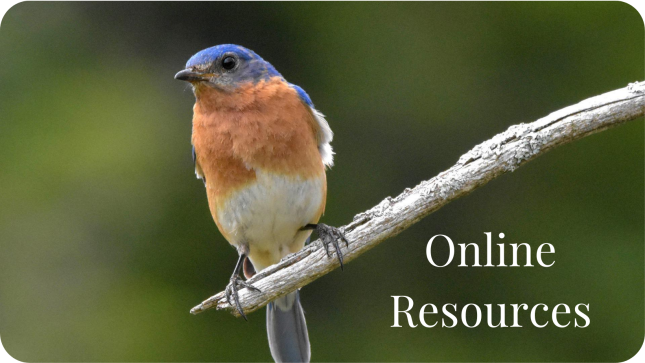 Dedicated to advancing the understanding and protection of the natural world, the Cornell Lab joins with people from all walks of life to make new scientific discoveries, share insights, and galvanize conservation action.
Fantastic online bird guide, bird ID help... includes life history, bird sounds, maps and more. Sponsored by The Cornell Lab of Ornithology.
Guide to help you engage in Citizen Science, sponsored by The Cornell Lab of Ornithology.
- Find more birds
- Keep track of your bird lists, photos, and sounds
- Explore the latest sightings from around the world
- Join the world's largest birding community
- Contribute to science and conservation
NestWatch is a nationwide nest-monitoring program designed to track the status and trends in the reproductive biology of birds. Participating in NestWatch is easy and anyone can do it.
Showcasing the spectacle of bird migration. When, where, and how far will birds migrate? How many birds passed last night? These tools help you explore the answers to these and many other questions about bird migration.
The National Audubon Society protects birds and the places they need, today and tomorrow, throughout the Americas using science, advocacy, education, and on-the-ground conservation.