Pleasant Hill, California
Mike & Anne Eliot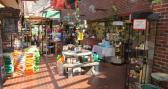 We're passionate about birds and nature. That's why we opened a Wild Birds Unlimited Nature Shop in our community.
Pleasant Hill, California
692 Contra Costa Blvd.
Pleasant Hill, CA 94523
Phone: (925) 798-0303
Fax: (925) 798-9835
Email: Send Message
Store Hours:
Mon - Wed: 10:00 am - 6:00 pm
Thurs: 10:00 am - 7:00 pm
Fri: 10:00 am - 6:00 pm
Sat: 9:30 am - 5:00 pm
Sun: 11:00 am - 5:00 pm

WE'RE ON FACEBOOK
We have lots of fun stuff and valuable information about birds and more on our Facebook page. We hope you will take a look soon and let us know what you think. Just click below.

NEW POSTS WEEKLY
BIRD VIDEOS

RARE BIRD SIGHTINGS

LINKS TO BIRDING ORGANIZATIONS AND ORNITHOLOGY LABS

FUN ACTIVITIES FOR YOU AND YOUR FAMILY

INFORMATIONAL POSTS FROM OTHERS LIKE YOU

BIRDING HOBBY INFORMATION

HOW YOU CAN BECOME MORE INVOLVED IN WATCHING AND PROTECTING WILD BIRDS

AND MUCH MORE!