Pleasant Hill, California
Mike & Anne Eliot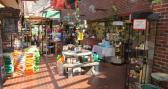 We're passionate about birds and nature. That's why we opened a Wild Birds Unlimited Nature Shop in our community.
Pleasant Hill, California
692 Contra Costa Blvd.
Pleasant Hill, CA 94523
Phone: (925) 798-0303
Fax: (925) 798-9835
Email: Send Message
Store Hours:
Mon - Wed: 10:00 am - 6:00 pm
Thurs: 10:00 am - 7:00 pm
Fri: 10:00 am - 6:00 pm
Sat: 9:30 am - 5:00 pm
Sun: 11:00 am - 5:00 pm

California Wildlife Rehabilitation Centers
If you find an injured bird or wild animal and you wish to find a place to take it in your immediate area, please click on the link below. You will be taken to a list of licensed centers in California.