Pleasant Hill, California
Mike & Anne Eliot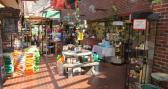 We're passionate about birds and nature. That's why we opened a Wild Birds Unlimited Nature Shop in our community.
Pleasant Hill, California
692 Contra Costa Blvd.
Pleasant Hill, CA 94523
Phone: (925) 798-0303
Fax: (925) 798-9835
Email: Send Message
Store Hours:
Mon - Wed: 10:00 am - 6:00 pm
Thurs: 10:00 am - 7:00 pm
Fri: 10:00 am - 6:00 pm
Sat: 9:30 am - 5:00 pm
Sun: 11:00 am - 5:00 pm

CALIFORNIA BLUEBIRD RECOVERY PROGRAM

Wild Birds Unlimited is proud to be affiliated with the California Bluebird Recovery Program's Contra Costa County branch. Georgette Howington and her assistants work tirelessly to educate the public on the preservation and recovery of western bluebirds. They have installed over a hundred bluebird nesting boxes in the pastures and parklands in the East Bay area.
To learn more about this valuable organization, how you can participate or donate, click on this

link to their website: CBRP