Pleasant Hill, California
Mike & Anne Eliot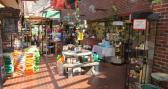 We're passionate about birds and nature. That's why we opened a Wild Birds Unlimited Nature Shop in our community.
Pleasant Hill, California
692 Contra Costa Blvd.
Pleasant Hill, CA 94523
Phone: (925) 798-0303
Fax: (925) 798-9835
Email: Send Message
Store Hours:
Mon - Wed: 10:00 am - 6:00 pm
Thurs: 10:00 am - 7:00 pm
Fri: 10:00 am - 6:00 pm
Sat: 9:30 am - 5:00 pm
Sun: 11:00 am - 5:00 pm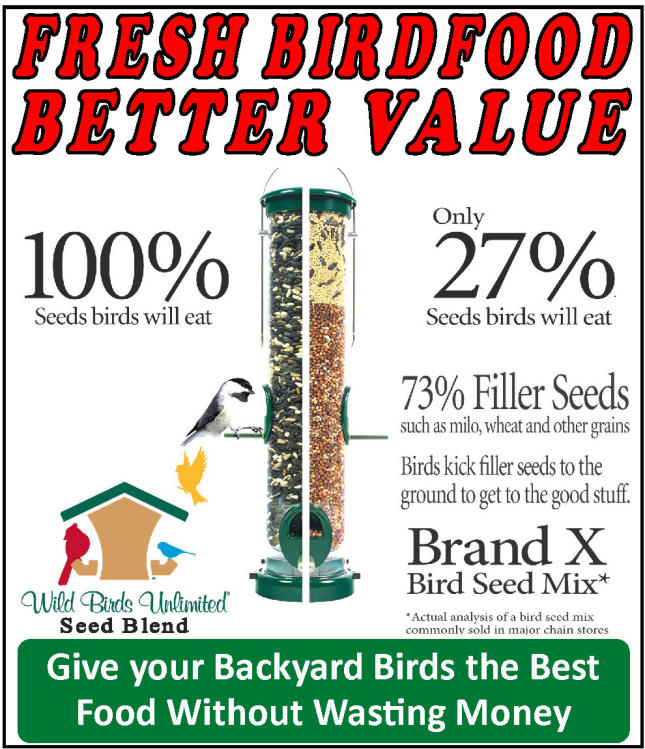 Buying Bird Food from Grocery, Hardware, & Big Box Chains is often a Gamble.
Read the labels!! You may find that these products contain lots of filler seeds that birds won't eat. Milo, Sorgham, Wheat, Soy, Corn, and other inexpensive seeds can be used to make prices low, but birds won't eat them and they end up in a pile under your feeders. That isn't real value.
Also, these foods are often shipped all over the country, so they may not be blended for the birds in your area.
In addition, when you buy these foods, you may not be able to tell if they are fresh. Bird food has a shelf life and needs to be stored properly. You may be buying seed that is several months old or stored in hot warehouses or even outdoors in the weather. It may be dried out or even moldy.
Wild Birds Unlimited Bird Food is always fresh and has no filler seeds, just 100% seeds birds eat. They love our food, which is formulated for the backyard birds you see. Our customers, who tried other bird foods, tell us all the time how much better our quality is and how many more birds come to their feeders.
If you've been using these other brands, try ours. We'll even give you a free sample. I promise the difference will be noticeable!!
Michael Eliot, owner