Compare WBU Seed to Brand X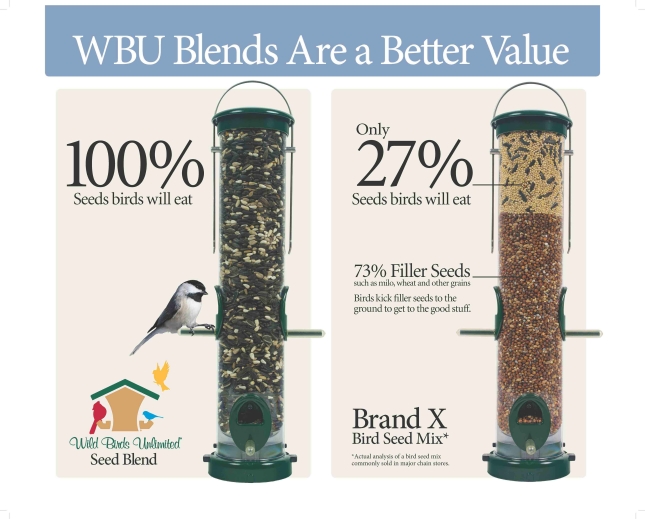 When you make the comparison, you'll discover that our bird seeds and seed blends are really the best buy.
Try WBU Seeds and Seed Blends for true value. Our Seeds are designed for the birds in our area. They are packaged fresh every week. They contain NO FILLER SEEDS, just 100% seeds bird will eat.
Our customers come back again and again because they get more birds at their feeders, with little or no mess to clean up. Our seeds last longer because they are consistently fresh.